Details to come
A friend of mine Jerry is restoring a farm wagon as a retirement project.
The wagon comes from his parents homestead.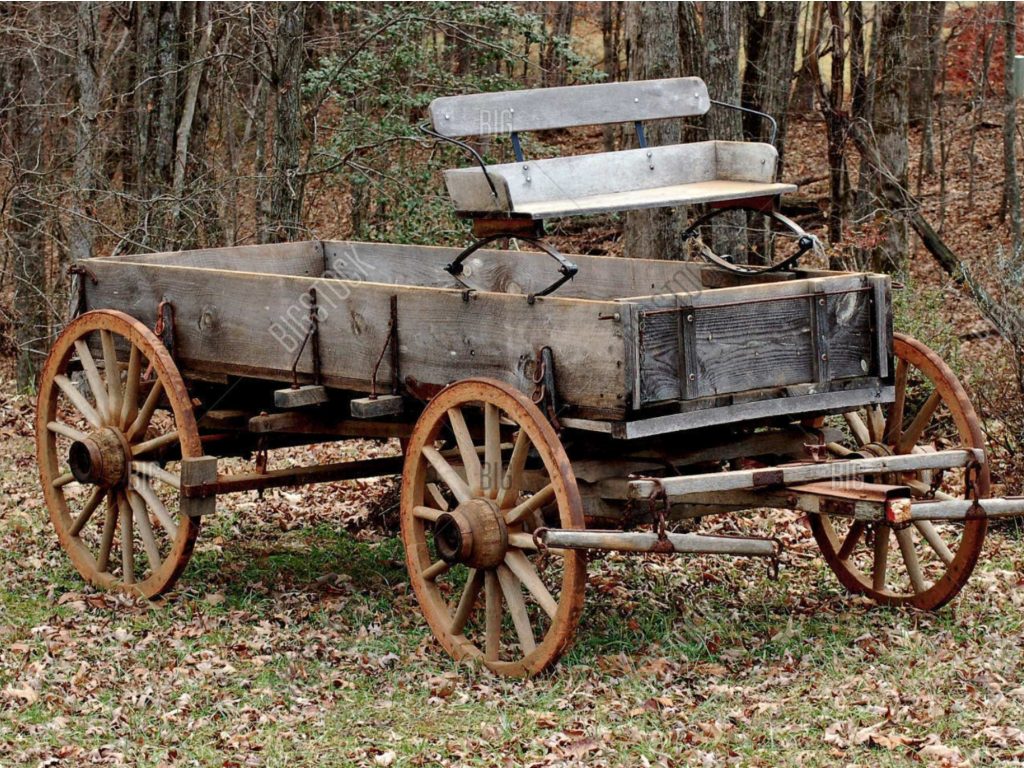 Years of weathering have not been kind to the old wagon. Other than the metal items, there ore not many usable parts, but Jerry has researched the original construction methods of these wagons. He hopes to restore the parts using dimensions from the original hubs,spokes and axles.
These are the remaining parts of the wagon. A very ambitious project.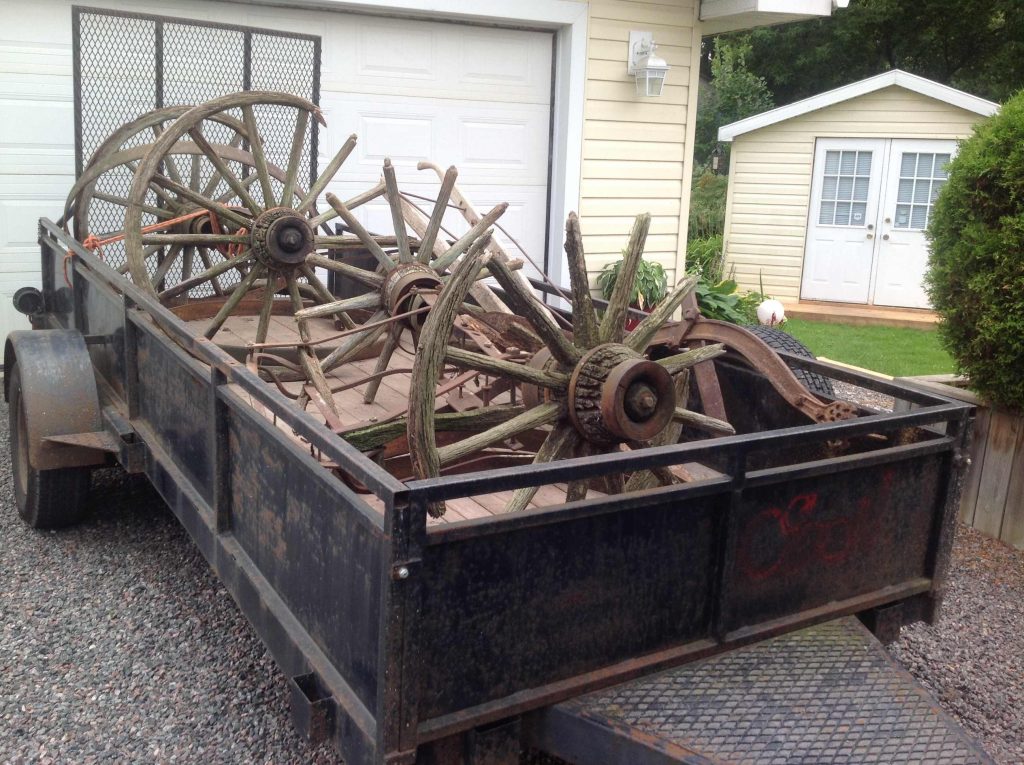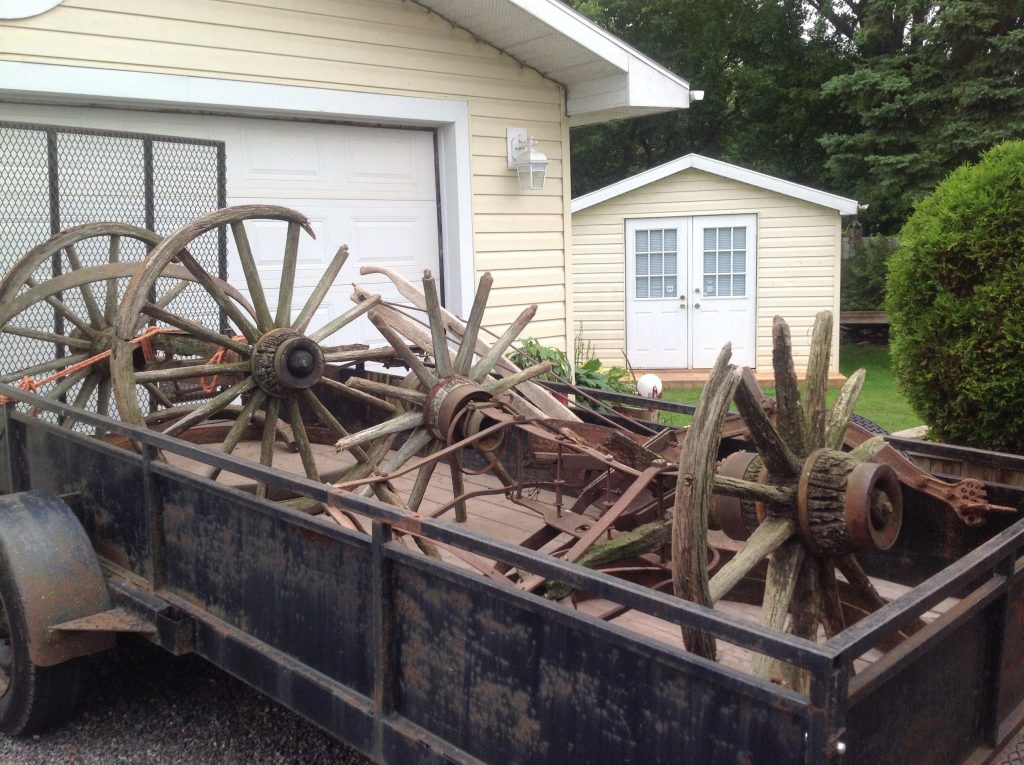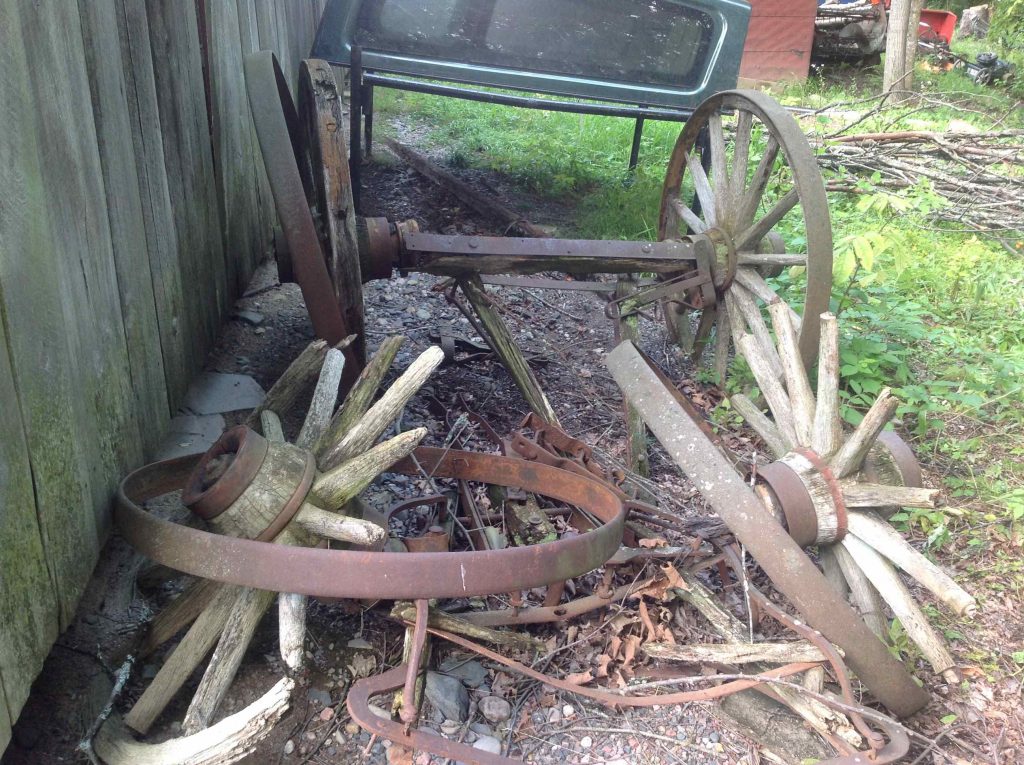 I rough turned the hubs on my Oneway 2036 wood lathe first. Then I needed to make a rough hole completely through. I made a steady rest for my Sheldon 13″ metal lathe to drill and bore them. I then machined the hubs to accept the wheel bearings. After the inside was complete I then finished the outside of the hubs.
Beginning assembly.